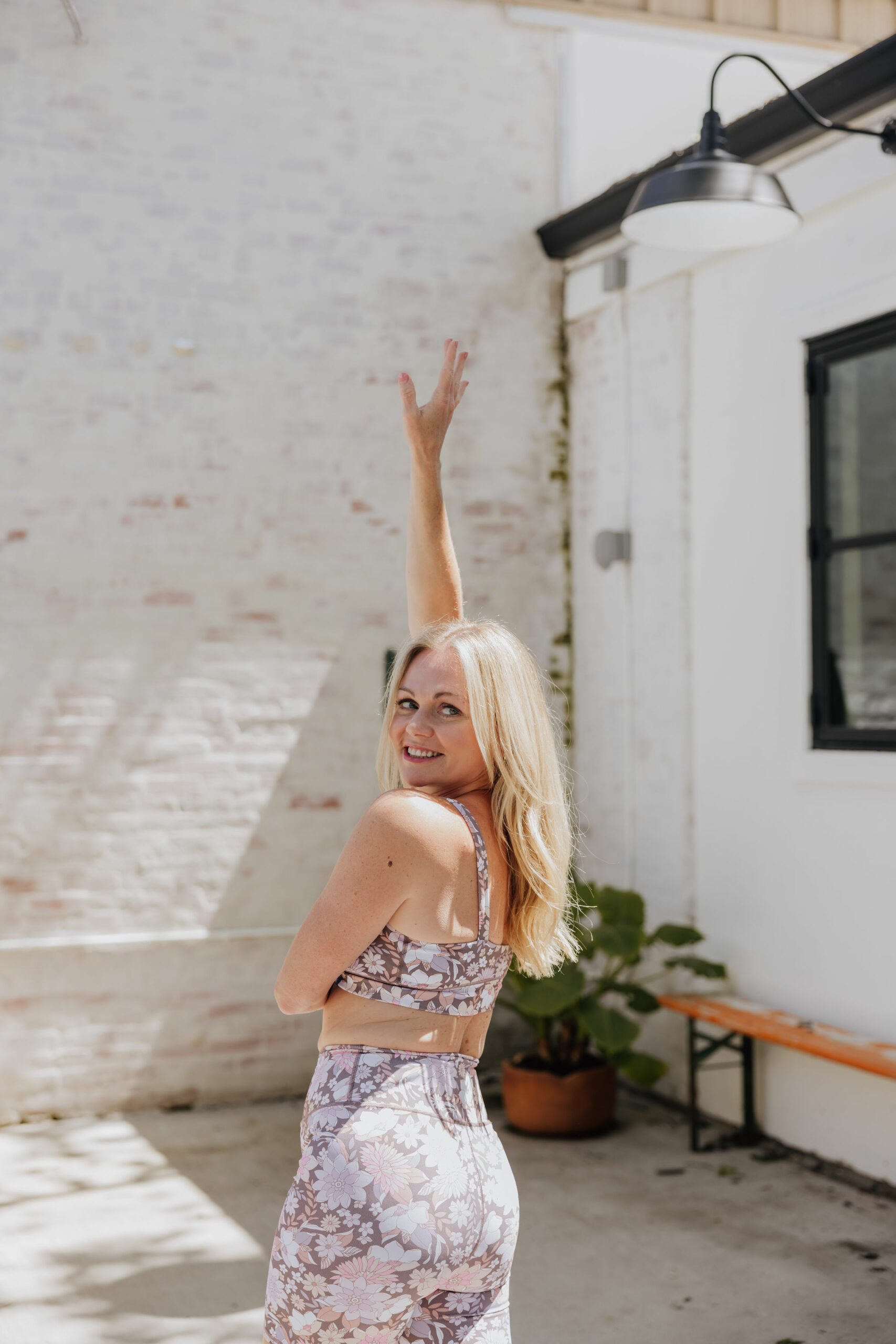 Diet and Exercise for your health, they say…
But here's the thing. We have conditioned ourselves to do it WRONG.
80% of women say they have tried more than 25 diets by the time they are 35. If this is the case, then WHY do when continue to go on them?
Because they work…
Until they don't.
Until you are burnt out from the strict guidelines.
Until you get tired AF of eating the same stuff every day and leaving out stuff you actually enjoy.
Until you realize that the diet has ZERO percent adherence due to your actual stage in life.
A busy, mom-of-3, has VERY different needs for her lifestyle than a 25 year old, single woman.
Just facts.
In Fit & FREE monthly, I am going to teach you a better, more sustainable way to never diet again.
No restriction- we fit foods you love in

Proper calorie deficit or calorie maintenance teaching

Learn to prioritize protein & make life easy

De-bunk many food myths we have learned in our life time
This is an on-going, long-game! Nothing sexy, just the stuff that works.
Exercise More Effectively.
I am going to teach you about the fountain of youth: MUSCLE.
Muscle is the only metabolically active tissue in the body- we NEED more of it. Especially as we age.
Trust me, I was a cardio junkie for years, and after babies in my mid thirties, I saw that my body was no longer responding to my long-ace cardio sessions. I needed muscle. And at almost 42-years old, I am stronger than ever!
You will have access in Fit & FREE Monthly to the most effective, progressive strength training available, as well as body weight strength workouts.
Additionally, I make walking a KEY element to sustainable fat loss. You can do it anywhere, anytime and it is programmed into this monthly membership. WE LOVE WALKING TOGETHER (well, virtually, of course!).
In the FIRST MONTH of Fit & FREE Monthly, you will learn how to:
Successfully lose your first 5 pounds by being in a HEALTHY calorie deficit

Incorporate at least 2 daily habits that will get you big, long-term results

Have nearly un-limited support of Nicki and other members to help you reach your goals
Let's do this!!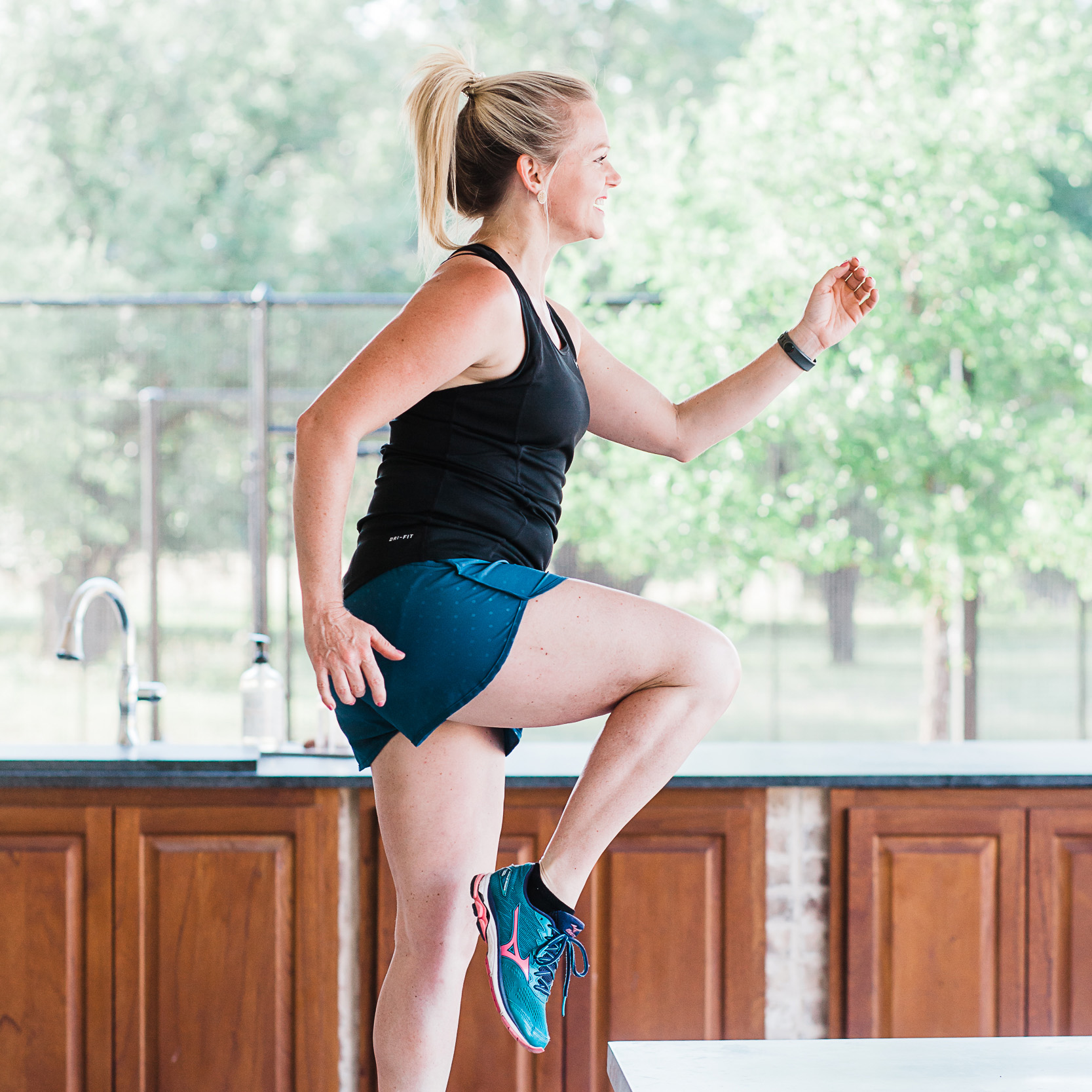 Weekly Zoom, group coaching calls regarding fat loss and sustainable health
Unlimited Voxer access to Nicki 
Private FB community 
Monthly Challenges with insanely good prizes (think $100 to Nordstrom)
Access to all of Nicki's fitness programs
Library of healthy recipes
Educational videos of fat loss, sustainable health, holiday eating, metabolic health and more…
"Nicki provides useful tools, killer (but short!) workouts, and most importantly an environment of grace. After the Fit and Free Program and now in her tribe; I am finally approaching my health holistically and accepting that sometimes spiritual/emotional work must go with or before physical progress. Of all the lip service to "health" that gets spouted in our culture, Nicki is one of the few who really believes that healthy is more important than appearance. Her grace-filled encouragement has given me the space and admonition that I need to truly shift my perspective. Which has positioned me for true change." – Jessica O.
"I highly recommend fit & free. I had some very unhealthy mindsets about health and fitness coming into this program: always trying the new diet, being a slave to the scale, cursing the imperfections of my body, comparison, binge eating…you name it. After 8 weeks of this program, I am truly fit and free! I dealt with the unhealthy mindset junk standing in my way of progress, and I have learned what it means to be content with the process. Nicki digs deep to the roots of our issues. She challenges us to be consistent, disciplined in a way that is not restrictive or exhausting. We get to live our crazy, busy, chaotic lives and be happy. – Kyndall J.