Hi! I'm Nicki Wilson and I transform women. Not just in the physical sense, but in every sense. I believe women free up so much space in their life when they stop obsessing over their bodies. I love to help women get strong and confident so they can go after things in life that really matter! After all, life is so much more than trying to shrink your body!
My Story
For years after my kiddos were in school,  I toyed with a "side gig" in health and fitness. I created workouts and dabbled in personal training, but what I REALLY loved was seeing women transformed from the inside out. For me, it has always been more about the heart issues and the stuff no one talks about- like how dieting actually doesn't work at all in the long run and how cardio actually backfires on you, and how if you don't use your God-given giftings you will never experience the fullness of Joy.   You know, all the really popular stuff.
I wanted to reach more people than the thousands in my small town, so I decided to take my services online.  I would get very motivated and be on a roll with blogging and content creation. I would blog and create and feel on top of the world that I was about to CHANGE. PEOPLE'S. LIVES. It would take me waaaaay too long to get all the things tied together, I relied on people to help me pull it all together, and months later I would be ready to put my stuff out to the masses.
Then…crickets. I would get two or three bites. And make literally a tinnnnny fraction of what it cost me to create. Defeated and feeling like a failure, I would disappear for a while until I had another big idea.
It was never my content that was bad. It was my lack of knowledge on how to sell it.
I operated like that for YEARS. Until I FINALLY decided to actually 1.) Admit that I did not know what I did not know (ie. how to grow an email list, create quality content and market EFFECTIVELY). 2.) Invest in someone who knew more than me and could walk me through the harder parts and help me stick with it.
Within 18 months I was making more money than at my last full-time job and feeling like a contributor to my family's lifestyle.
And I want to teach you how to do the same. You can love something and make money doing it. And you know what…it's perfectly ok.
My Approach
I have a wonderful and supportive husband (my high school sweetie!!) and 3 amazing children who are all cut from a different cloth, as they say. I live on copious amount of coffee and if you touch me, there is a good chance I will crumble into a pile of dry shampoo dust. Not even kidding.
Love Jesus + Family + People
Health At Every Size (HAES)
Do the things you have to do until you can do the things you want to do
Always make room at the table for other women
Don't ignore your "crazy" ideas – they might be your calling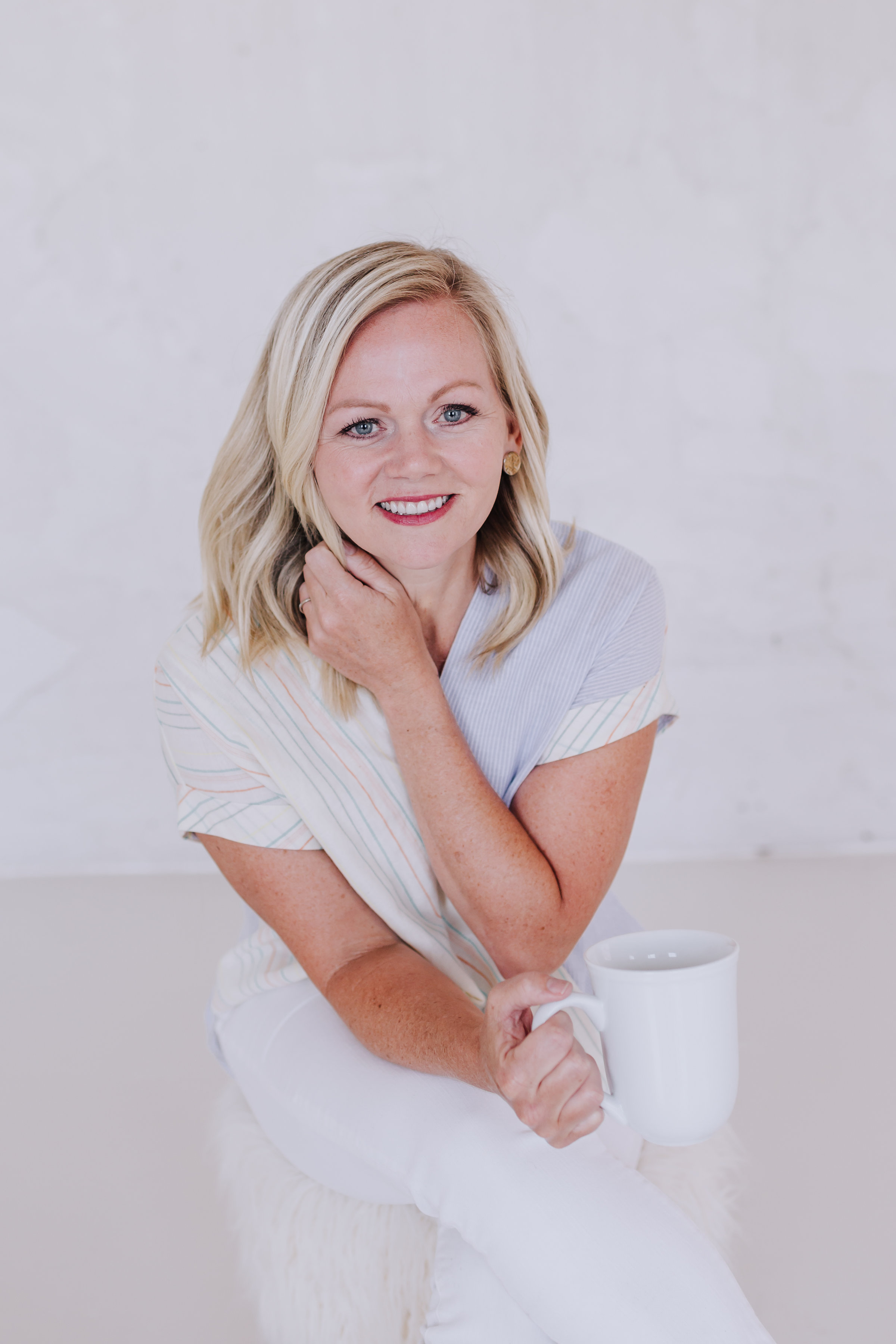 Listen to nicki on these podcasts